Shree Narnarayan Ayurvedic Pharmacy
60 years ago, in the year 1948 Late Vaidhyaraj Shri Dahyabhai Thakkar established Shree Narnarayan Ayurvedic Pharmacy in Ahmedabad, which totally runs on the bases of ayurvedic system of medicine and pharmaceutical principles. With the deep study and practice of ancient granthas and Lents of ayurveda, Vaidhyarajji manufactured many medicines which have proved to be very effective and of excellent quality.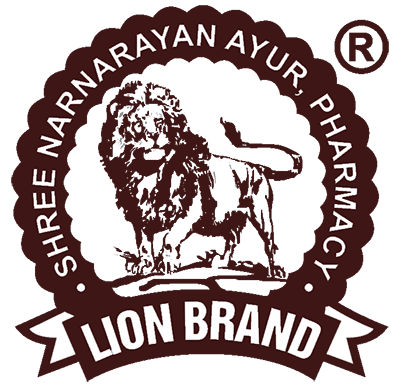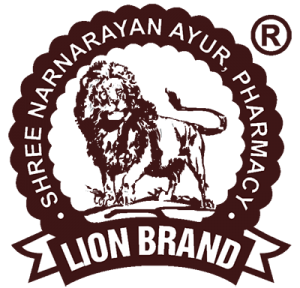 Now Shree Narnarayan Ayurvedic Pharmacy is an established name for authentic ayurvedic preparations in India & Well known as "LION BRAND".
Shree Narnarayan Ayurvedic Pharmacy is a G.M.P. certified company, situated at Changodar in Ahmedabad, the business capital of Gujarat. Company also has a sales office in the heart of the city and sales depots in Rajasthan & Andhra Pradesh.
At Shree Narnarayan Ayurvedic Pharmacy, we have all the modern facilities and infrastructural requirements for the smooth and efficient management of our operations. Cutting edge facilities, trained & experienced manpower ensure that we can handle all the requirements of our customers in a capable manner.
Shree Narnarayan Ayurvedic Pharmacy developed more than 25 patented formulations specially to control wide spread of diseases. Starting with only 35 products, Shree Narnarayan Ayurvedic Pharmacy now offers more than 500 formations including 25 patent products & other classical products in different categories like Churna, Tablet, Vati-Guti, Ghanvati, Gugul, Rasa-Rasayan, Bhasma, Taila (Medicated Oils), Ghrita, Quath (Powder-Liquid), Avaleha-Pak, Syrup etc. and valuable compounds of metals like Gold & Diamonds.
Shree Narnarayan Ayurvedic Pharmacy has the privileged credit for being the first and foremost in India of introducing LION BRAND Kauchapak & LION BRAND Va-Nari Vati. The products are proved highly effective and have earned overwhelming acceptance in people of India and abroad.
All the products are prepared according to the strict classical method of ayurveda and pass through all the quality tests at all the stages from raw material selection to the final products created under the supervision of our expert pharma consultants.
Shree Narnarayan Ayurvedic Pharmacy has experienced and enthusiastic marketing field staff to fulfill the nation wide demand. Company has a wide network in 14 states of India and having lots of distributors backed by retail outlets.